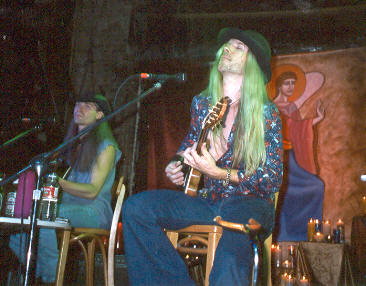 "You're just throwin' it all away
Like the sand upon the beach
Your crashing waves came took you away "
- Throwin It All Away
Zakk Wylde is a complete and utter badass in every sense of the word. This guy bleeds talent, and he's also chock full of attitude and intensity. Probably known more for his guitar work with Ozzy Osbourne (best Ozzy guitarist ever in my opinion....hell, one of the best guitarists ever, period), he's even more impressive going out on his own. Zakk is always changing....He went from Ozzy, to forming Pride and Glory (hard rock with a southern flavor), to doing Book of Shadows on his own (mostly acoustic stuff), to forming Black Label Society, which is a crushingly heavy metal band. Zakk can do it all..he can pretty much do anything on the guitar, from playing it blazingly fast to playing it with his teeth, but he's also a very soulful singer and piano player. Pride and Glory is one of my favorite albums of all-time because it is so intense and so solid from start to finish. This guy is also a trip to see live, especially on the 1996 acoustic tour which still may be the best show I've ever been to. Black Label Society is pretty cool too, though I prefer the more soulful stuff he did before. His roots are in metal, though, and he knows it better than anybody. He's also a really cool guy and will say whatever is on his mind! Zakk rules, plain and simple.